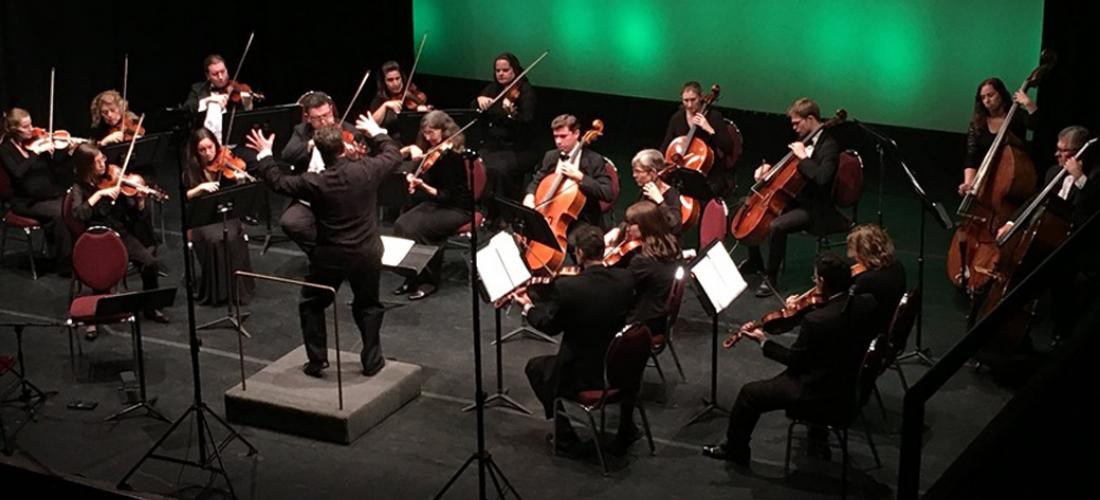 Music
Early Music Now
759 N. Milwaukee St., Milwaukee; 35th season of lively connections with the past—across borders, across time! Historically informed performances of Medieval, Renaissance and early Baroque music. Six ensembles perform in various venues. Telephone: (414) 225-3113; earlymusicnow.org.
Florentine Opera Company
Performance Space: Lueders Opera Center, 930 E. Burleigh St., Riverwest; Founded in 1933, the Grammy award-winning Florentine Opera is Milwaukee's oldest performing arts organization and the sixth-oldest opera company in the U.S. The 2022 season offers Puccini's La Boheme, Viardot's Cinderella, Ravel's The Child and the Enchantments, and Zarzuela's Luisa Fernanda. Telephone: (414) 291-5700; florentineopera.org.
Milwaukee Musaik
8800 W. Bluemound Rd., Milwaukee; A consortium of diverse musicians and ensembles dedicated to original, engaging concert experiences of the classical canon juxtaposing timeless classics with the new and unfamiliar. 2021-2022 Season includes: Bachanalia 3-6-5!, Brass Splendor, Folk Tones and Clazzical Chamber Orchestra. Online ticket purchasing without service fees. Performs at Wisconsin Lutheran College and The Wisconsin Conservatory of Music, 1584 N. Prospect Ave., Milwaukee. milwaukeemusaik.org.
Milwaukee Symphony Orchestra (MSO)
212 W. Wisconsin Ave., Milwaukee; Among the finest in the nation, the MSO is performing in their new home at the Bradley Symphony Center! Ken-David Masur, Music Director. The 2021-2022 season includes: The Princess Bride, Stage to Screen, Gershwin's Second Rhapsody, Beethoven's Pastoral, Dancing in the Street: The Music of Motown, Peer Gynt, Il Volo Sings Morricone and More, Yo-Yo Ma & Kathryn Stott, Revolution: The Music of the Beatles - A Symphonic Experience, Strauss & Schumann and more! Office hours: Monday-Friday 10-4; Saturday 12-5; 90 minutes before performances. Telephone: (414) 291-7605; mso.org.
Milwaukee Youth Symphony Orchestra (MYSO)
Milwaukee Youth Arts Center, 325 W. Walnut St., Milwaukee; Highly respected and one of the largest after-school youth orchestras in the country, MYSO offers more than 40 ensemble and enrichment training options from string orchestras to Calypso, music theory and composition to tutoring to 800 youth from SE Wisconsin and Northern Illinois. Providing quality musical experiences for an audience of 25,000 through more than 200 public performances held from October-May at a variety of local venues. Telephone: (414) 267-2950; myso.org.
Present Music
3720 N. Fratney St., #21, Milwaukee; Founded and based in Milwaukee, one of the nation's leading ensembles and six-time winner of the ASCAP/Chamber Music America's Adventurous Programming Award. Specializes in the commissioning and performance of contemporary classical music. Presents new music by living composers through ensemble performances, education and commissions that provocatively engage both artists and audiences. 40th anniversary season includes: Ablaze, 26 Little Deaths, Interplay: Kentridge & Miller, and live-streaming options. Telephone: (414) 229-4308; presentmusic.org.
Racine Symphony Orchestra  (RSO)
800 Center St., #120, Racine; One of Wisconsin's oldest symphony orchestras in continuous operation. 2022 performances include Spring Masterworks Concert: Rembrance and Special 90th Anniversary Concert, as well as Musical Flights @ Uncorkt. Office Hours: Monday-Friday, 9 am - 3 pm. Telephone: (262) 636-9285; racinesymphony.org.
UWM Peck School of the Arts - Music
2400 E. Kenwood Blvd., Milwaukee; Presents a wide range of music, from small chamber ensemble concerts to large opera theatre productions, from classically leaning repertoire to progressively contemporary works. UWM's flagship music venue is the Helene Zelazo Center for the Performing Arts. Telephone: (414) 229-4308; uwm.edu/arts/events/category/music. 
Waukesha Choral Union
Live music classically performed at various Waukesha-area venues. Collaborations with Carroll University, secondary schools, youth choral groups, local arts organizations and congregations from communities throughout Waukesha County. Telephone (262) 238-3454; choralunion.org.
The Wisconsin Philharmonic
234 W. Main St., #9, Waukesha; Celebrating nearly 75 years! Current season offerings are String Quartet and Emerging Brilliance. Performs at the Sharon Lynn Wilson Center for the Arts and other venues. Also offers the Shining Stars Competition, Chapman Memorial Piano Composition, Masterworks Chamber Music Program, as well as Maestro Classes and Education Programs. Telephone: (262) 547-1858; wisphil.org.