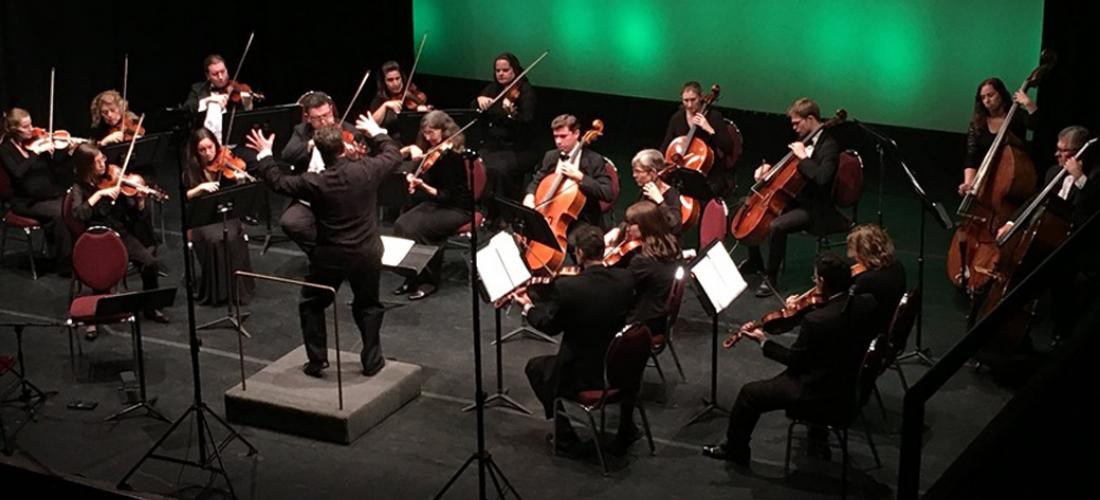 Music
Early Music Now
759 N. Milwaukee St., Milwaukee; In its 33rd season, Early Music Now continues to present the area's only series devoted to historically informed presentations of music composed before 1800 from around the world. The 2018-19 season offers music from "across borders" and "across time" with six ensembles performing in various venues and at one special concert.
Telephone: (414) 225-3113; Website: www.earlymusicnow.org.
Florentine Opera Company
930 E. Burleigh St., Milwaukee; Milwaukee's Grammy award-winning Florentine Opera is one of Wisconsin's oldest fully professional performing arts organizations and the sixth-oldest opera company in the U.S. 2019 features Con Amore, The Coronation of Poppea, Opera After Dark Series, 85th Anniversary Celebration Concert.
Box Office Hours: 9-5 Mondays-Fridays; tickets also available at Marcus Center Box Office or Ticketmaster.com; Telephone: (414) 291-5700; Website: www.florentineopera.org.
Milwaukee Musaik
8800 W. Bluemound Rd., Milwaukee; Milwaukee Musaik is a consortium of diverse, versatile musicians and premier ensembles dedicated to original, engaging concert experiences of the classical canon. Performances are held at The Wisconsin Conservatory of Music, 1584 N. Prospect Ave., Milwaukee. Current season includes a special concert at the Woman's Club of Wisconsin, 813 E. Kilbourn Ave., Milwaukee. Website: www.milwaukeemusaik.org.
Milwaukee Symphony Orchestra
1101 N. Market St., #100, Milwaukee; The 2018-19 season highlights works by Wagner, Strauss, Dvŏrák, Tchaikovsky, Mendelssohn, Bruch, Walton, Debussy, Saint-Saëns, Vivaldi, Brahms, and Mahler. Special performances include: Jerome Kern Tribute featuring "Show Boat" in Concert; Ann Hampton Callaway: Diva to Diva; Star Wars: The Empire Strikes Back; Super Diamond (a Neil Diamond Tribute); The Music of Queen; Disney in Concert: The Little Mermaid (Film with Orchestra); Unforgettable: 100 Years of Nat & Natalie; Fire & Rain: Folk Anthems of the 70s; The Music of Michael Jackson and more. Ticket Office Hours: 9-5 Mondays-Fridays. Telephone: (414) 291-7605; Website: www.mso.org.
Milwaukee Youth Symphony Orchestra (MYSO)
325 W. Walnut St., Milwaukee; Founded in 1956, the MYSO has grown to become the largest after-school youth orchestra in the country, serving more than 1,000 of the Milwaukee area's finest young musicians from more than 200 schools, 60 communities and 14 counties in southeastern Wisconsin and northern Illinois. Offers a number of symphony orchestras, ensembles, training programs and community partnerships. More than 100 performances held from October through May at a variety of local venues.
Telephone: (414) 267-2950; Website: www.myso.org.
Present Music
158 N. Broadway, Milwaukee; Celebrating 37 years in 2019! Presents new music by living composers through ensemble performances, education and commissions that imaginatively and provocatively engage both artists and audiences. Telephone: (414) 217-0711; Website: www.presentmusic.org.
Racine Symphony Orchestra  (RSO)
800 Center St., #120, Racine; Celebrating over 85 years! Performances include Masterworks Concerts, as well as summer and holiday Pops Concerts. Offers a wide variety of music education programs and community events. Office Hours: 10-3 Tuesdays, Wednesdays & Thursdays. Telephone: (262) 636-9285; Website: www.racinesymphony.org.
UWM Peck School of the Arts - Music
2400 E. Kenwood Blvd., Milwaukee; Presents small chamber ensemble concerts to large opera theatre productions, and classically leaning repertoire to progressively contemporary works that push the boundaries of music. UWM's flagship music venue is the Helene Zelazo Center for the Performing Arts. Telephone: (414) 229-4308; Website: www.uwm.edu/arts/events/category/music. 
Waukesha Choral Union
Live music classically performed at various Waukesha-area venues. Collaborations with Carroll University, secondary schools, youth choral groups, local arts organizations and congregations from communities throughout Waukesha County. Choral Union artists have shared the stage with the Milwaukee Symphony Orchestra, the Milwaukee Choristers, Jubilate Chorale and Bel Canto Chorus.
Telephone (262) 297-9310; Website: www.choralunion.org.
The Wisconsin Philharmonic
234 W. Main St., #9, Waukesha; Celebrating over 70 years of enriching lives through exceptional musical experiences! The 2018-2019 season includes: A Note from Alexander; "The Four Seasons" at The Rustic Manor; Friday Flix! Classic Hollywood Scores; My Favorite Things: Joyful Sounds of Christmas; Celtic Fire – Irish Music & Dance; Classics in Bloom and the annual Family Concert. Performances at the Sharon Lynn Wilson Center for the Arts and other venues throughout Waukesha County. Facilitates educational opportunities and scholarship programs.
Telephone: (262) 547-1858; Website: www.wisphil.org.