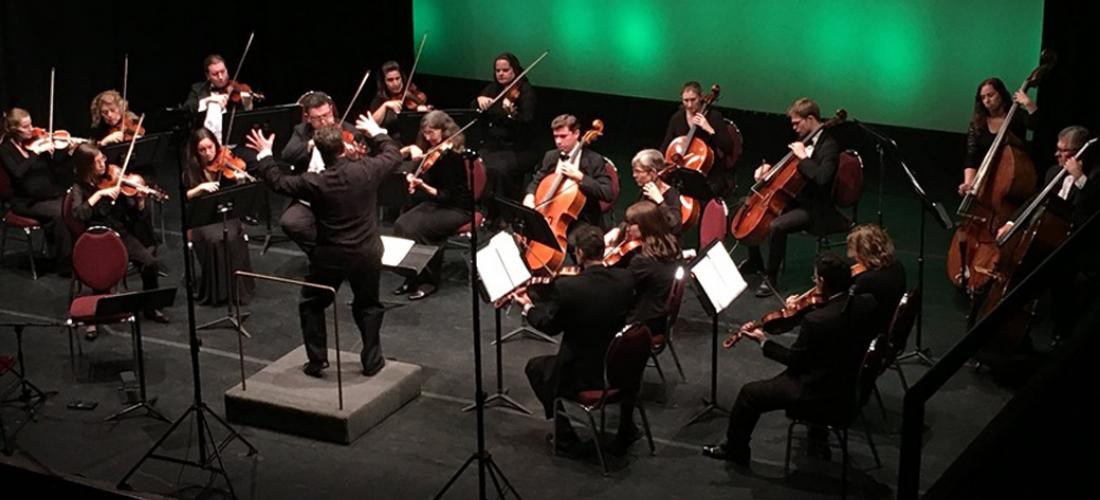 Music
Early Music Now (EMN)
759 N. Milwaukee St., Milwaukee; Historically informed presentations of music composed before 1800 from around the world. Six ensembles perform in various venues. The 2019-20 sampling includes: Les Délices, Myths & Allegories; House of Time, Angels and Demons; Blue Heron, Fit for the Immortal Gods: The Music of Johannes Ockeghem. Telephone: (414) 225-3113; www.earlymusicnow.org.
Florentine Opera Company
930 E. Burleigh St., Milwaukee; Founded in 1933, the Grammy award-winning Florentine Opera is Milwaukee's oldest performing arts organization and the sixth-oldest opera company in the U.S. Current season features: Bernstein's Trouble in Tahiti, The Tragedy of Carmen, and Macbeth. Baumgartner Studio Artists outreach at diverse venues throughout the area. Opera in Schools program, Opera Camp and Family Day children's opera. Telephone: (414) 291-5700; www.florentineopera.org.
Milwaukee Musaik
8800 W. Bluemound Rd., Milwaukee; A consortium of diverse musicians and ensembles dedicated to original, engaging concert experiences of the classical canon juxtaposing timeless classics with the new and unfamiliar. Performances are held at The Wisconsin Conservatory of Music, 1584 N. Prospect Ave., Milwaukee. www.milwaukeemusaik.org.
Milwaukee Symphony Orchestra
1101 N. Market St., #100, Milwaukee; Moving to the Bradley Symphony Center, its new home, in late 2020. Season highlights include a broad spectrum of works by Beethoven, Brahms, Schumann and Mendelssohn. Special performances include: Joyce Yang Returns, Simply Swingin' – Sinatra & Friends, The Music of David Bowie, Aretha: Queen of Soul, Revolution: The Music of the Beatles – A Symphonic Experience, Star Wars: Return of the Jedi, Blockbuster Scores – Music from TV & Film and more.  Telephone: (414) 291-7605; www.mso.org.
Milwaukee Youth Symphony Orchestra (MYSO)
325 W. Walnut St., Milwaukee; After-school youth orchestra serves thousands of area students annually. More than 40 ensemble and enrichment training programs ranging from symphony and string orchestras and jazz and steel pan bands to music theory, composition, and international tours. Performances held from October through May at a variety of local venues. Telephone: (414) 267-2950; www.myso.org.
Present Music
3720 N. Fratney St., #21, Milwaukee; Presents new music by living composers through ensemble performances, education and commissions that provocatively engage both artists and audiences. Offerings this year include: In the Avant-Garden of Love, Spaghetti Western @ the Cooperage, Powerhouse Pianist Series: Michael Mizrahi and Cory Smythe. Performs at various venues. Telephone: (414) 217-0711; www.presentmusic.org.
Racine Symphony Orchestra  (RSO)
800 Center St., #120, Racine; Celebrating over 85 years! Performances include Masterworks Concerts, as well as summer and holiday Pops Concerts. Telephone: (262) 636-9285; www.racinesymphony.org.
UWM Peck School of the Arts - Music
2400 E. Kenwood Blvd., Milwaukee; Presents a wide range of music, from small chamber ensemble concerts to large opera theatre productions, from classically leaning repertoire to progressively contemporary works. UWM's flagship music venue is the Helene Zelazo Center for the Performing Arts. Telephone: (414) 229-4308; www.uwm.edu/arts/events/category/music. 
Waukesha Choral Union
Live music classically performed at various Waukesha-area venues. Collaborations with Carroll University, secondary schools, youth choral groups, local arts organizations and congregations from communities throughout Waukesha County. Telephone (262) 238-3454; www.choralunion.org.
The Wisconsin Philharmonic
234 W. Main St., #9, Waukesha; Celebrating more than 70 years, the current season includes the annual Janboree Family Concert, Melodious Women, Floral Fantasia, and the Phantom of the Opera Gala. Performs at the Sharon Lynn Wilson Center for the Arts and other venues.
Telephone: (262) 547-1858; Website: www.wisphil.org.