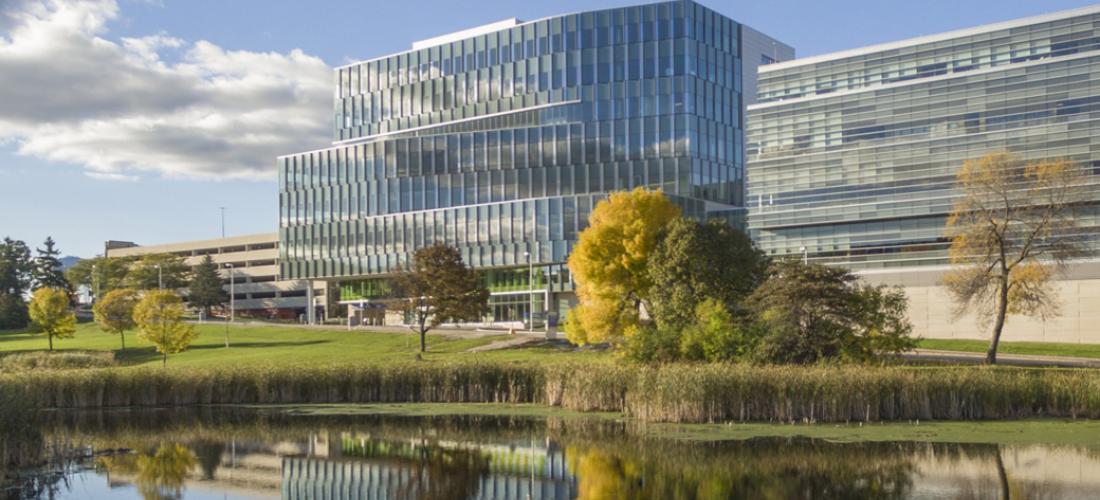 Metro Milwaukee Hospitals
The Milwaukee Regional Medical Center, a sprawling campus of hospitals, outpatient clinics, health-related educational facilities and research centers, is located in the center of the metropolitan area. It includes:
Children's Wisconsin, which is consistently ranked one of the best children's hospitals in the nation
Froedtert Hospital & Medical College of Wisconsin, which operates the state's only Level 1 Trauma Center
The Medical College of Wisconsin, one of the nation's largest private medical schools and a major research institution
Versiti Wisconsin, Inc., which operates an internationally recognized blood research center
Curative Care Network, which is one of the most comprehensive rehabilitation centers in the country
Other significant health care offerings include:
Advocate Aurora St. Luke's Medical Center in Milwaukee is the largest hospital in the state and is nationally recognized for quality and efficiency
Ascension Columbia St. Mary's Milwaukee, which houses the region's advanced burn center
ProHealth Care and UW Health which have partnered to operate the UW Cancer Center at ProHealth Care in Pewaukee.
Area Health Systems
As is true in many areas, independent hospitals in southeastern Wisconsin have given way to integrated health care systems that bring together hospitals, clinics, physicians and specialty providers such as home health agencies and hospice to provide the whole continuum of health care in a coordinated manner.
There are five integrated health systems serve the Milwaukee area:
Advocate Aurora Health
Advocate Aurora Health, a not-for-profit health care organization, is a nationally recognized leader in efforts to improve the quality of health care. Advocate Aurora has sites in more than 90 communities in eastern Wisconsin and northern Illinois, including 16 hospitals, more than 155 clinics and 70 pharmacies. More than 3,300 physicians are affiliated with Advocate Aurora, including more than 900 in the Advocate Aurora Health Medical Group and 280 with Advocate Aurora Health Advanced Healthcare. Advocate Aurora Health offers home care and hospice services; family and social services; and behavioral health. It also offers treatment for many common medical conditions at Advocate Aurora Health Quick Care sites, which are located in shopping malls and many other public locations.
Address: 750 W. Virginia St., Milwaukee; Telephone: (414) 647-3033; Website: advocateaurorahealth.org
Ascension Health
Ascension Health in Wisconsin consists of the former Columbia St. Mary's Health System and Wheaton Franciscan Healthcare. It includes 12 campus sites in southeastern Wisconsin with locations in Milwaukee, Mequon, Elm Grove, and Racine. It also is co-owner of the Orthopaedic Hospital of Wisconsin and the Midwest Orthopedic Specialty Hospital, operates the Columbia School of Nursing and is affiliated with Madison Medical Affiliates. It operates more than 70 primary care clinics, the Columbia College of Nursing, and is affiliated with Madison Medical Affiliates. The system also includes four transitional and extended-care facilities, home health and hospice, and outpatient centers.
Address: 400 W. River Woods Pkwy., Milwaukee; Telephone: (414) 465-3000; Website: healthcare.ascension.org
Children's Wisconsin
Children's Wisconsin is dedicated solely to the health and well-being of children. It includes the main hospital, which is located at the Milwaukee Regional Medical Center. Children's Wisconsin is a nationally recognized center for pediatric health care that provides inpatient care (including intensive care services) and outpatient services in more than 70 medical specialties. Other affiliates include Children's Wisconsin-Fox Valley in Neenah; several primary care clinics; Children's Specialty Group, a physician group practice jointly owned by Children's Wisconsin and the Medical College of Wisconsin; Children's Community Health Plan; Children's Wisconsin Research Institute; and Children's Hospital Community Services.
Address: 8915 W. Connell Ct., Milwaukee; Telephone: (414) 266-2000; Website: www.chw.org
Froedtert & Medical College of Wisconsin
The Froedtert & the Medical College of Wisconsin regional health network is a partnership between Froedtert Health and the Medical College of Wisconsin supporting a shared mission of patient care, innovation, medical research and education. Our health network operates eastern Wisconsin's only academic medical center and adult Level I Trauma Center at Froedtert Hospital, Milwaukee, an internationally recognized training and research center engaged in thousands of clinical trials and studies. The Froedtert & MCW health network, which includes eight hospital locations, nearly 2,000 physicians and more than 45 health centers and clinics, draws patients from throughout the Midwest and the nation. 
Address: 9200 W. Wisconsin Ave., Wauwatosa; Telephone: (414) 805-3666; Website: www.froedtert.com
ProHealth Care
ProHealth Care is an integrated health care system serving Waukesha County and surrounding communities. With a network of more than 900 physicians, the system's services include cancer, heart and vascular care (in partnership with UW Health), and orthopedics (in partnership with Orthopaedic Associates of Wisconsin). The system includes a tertiary care hospital, an acute care hospital, a rehabilitation hospital and 13 primary care clinics. ProHealth Care also offers home care services, a residential hospice, a fitness center and three senior living facilities.
Address: N17 W24100 Riverwood Dr., Waukesha; Telephone: (262) 928-1000; Website: www.prohealthcare.org
For locations of hospitals throughout the metropolitan Milwaukee area, please see the map on page 89 of the digital or printed edition.
Area Health Plans
Wisconsin has the most competitive health insurance market in the country, which gives employers a wide range of options from which to choose. Southeastern Wisconsin is served by a variety of national and state health plans. UnitedHealthcare is the region's largest provider of private-sector health insurance, followed by Anthem. Advocate Aurora Health and Anthem operate a joint venture, the Wisconsin Collaborative Insurance Company, to offer an innovative approach to health care that focuses on using data and patient engagement to improve the quality and efficiency of care.
Network Health is a provider-owned health plan that is jointly owned by Froedtert Health and Ascension Wisconsin. It provides health insurance throughout southeastern and northeastern Wisconsin.