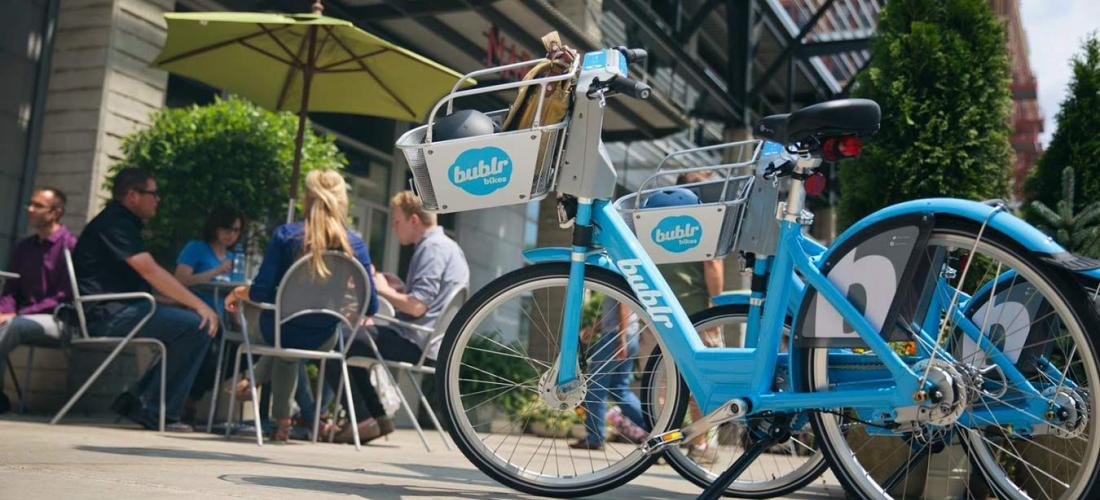 © Visit Milwaukee
Transportation
Getting Around Town
Jump on "The Hop"
The 2.5-mile route connects 80,000 downtown workers, 25,000 downtown residents and an untold number of annual visitors. It links the Milwaukee Intermodal Station (Amtrak passenger rail and inter-city bus service) with the Historic Third Ward, Lakefront, business district and Lower East Side. Proposed route extensions will link to the lakefront, Walker's Point, the west side of downtown and additional East Side areas. Rides will be free until November 2019 thanks to Potawatomi Hotel & Casino; fares will be $1 thereafter. thehopmke.com
Bike Share With Bublr
Bublr Bikes is greater Milwaukee's locally operated, non-profit bike-share system. It's ideal for short distance point-to-point trips, allowing users to pick up a bicycle at one self-serve Bublr bike station and drop it off at another. There are currently more than 100 bike stations located throughout Milwaukee and surrounding communities. For information about pricing, bike station locations and how to use the bikes, please visit bublrbikes.org.
Air Transportation
General Mitchell International Airport is located just off I-94, south of Milwaukee and offers convenient hourly and daily parking. It provides more than 200 daily departures to more than 44 non-stop destinations. Principal commercial airlines include: Air Canada, Alaska, Allegiant, American, Delta, Frontier, One Jet, Southwest, United and Volaris. For more information, please visit its website: www.flymke.com. 
Amtrak
Amtrak's Hiawatha service is the busiest route in the Midwest, offering numerous daily passenger trains that connect Milwaukee with Amtrak's regional hub in Chicago, where there are connections to cities around the country. Milwaukee is also served by Amtrak's Empire Builder, which provides daily service between Chicago, La Crosse, St. Paul/Minneapolis and Seattle/Portland. The city's Amtrak station is located at the Milwaukee Intermodal Station, which is located just south of downtown Milwaukee. Website: www.amtrak.com. 
Lake Express Ferry
The Lake Express High Speed Ferry links the states of Wisconsin and Michigan with terminals in Milwaukee and Muskegon, MI, allowing travelers to avoid the long drive through Chicago. The ferry makes two round trips per day, three during the summer months. Website: www.lake-express.com.