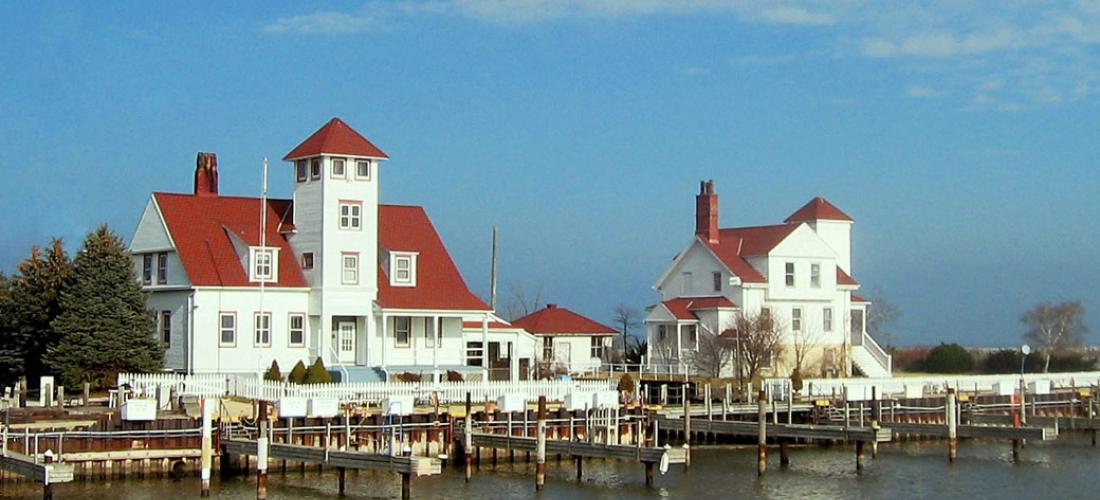 Racine County
A New Engine of Economic Growth
Racine County has something to offer everyone - from luxury condominiums overlooking a modern marina, to a quiet lake lot reminiscent of Scandinavia. It is home to family-run dairy farms and major national corporations, including CNH Industrial, Modine Manufacturing and SC Johnson. It's also the home of Foxconn's research and manufacturing campus. There's a lot of history here - along the many rustic country roads first trod by buffalo, in the Victorian homes of Burlington, and at Frank Lloyd Wright's Wingspread Conference Center in Wind Point, a National Historic Landmark. The first electrical refrigerator was built in Racine, and telling tall tales first became an art form in Burlington.
Racine County is an outdoor lover's paradise. In addition to the fishing opportunities offered by Lake Michigan, the county has established nearly 120 miles of bike trails on lightly traveled roads. There are also four "off-road" trails that connect with trails in Milwaukee and Kenosha counties. Quarry Lake Park is considered a scuba diver's dream, while the 80-acre River Bend Nature Center offers hiking, birdwatching, nature studies and canoeing. The Racine Zoo is located on 32 acres of Lake Michigan shoreline.
The arts have strong roots in Racine County. The Racine Symphony Orchestra is the state's oldest continuous orchestra, while Burlington's Malt House Theater, home of the Haylofters troupe, is the oldest community theater. Art lovers will want to explore the new Racine Art Museum and the Charles A. Wustum Museum of Fine Arts in Racine. 
Racine
An economic center of its own, Racine developed independently - and sometimes in competition with - the early industrial centers of Milwaukee and Chicago. Today it is home to several prominent companies, including SC Johnson, CNH Industrial, and Modine Manufacturing. Few Lake Michigan communities have capitalized on their location as well as Racine. North Beach, located just north of the downtown, offers swimmers, joggers and sun worshippers more than one mile of clean, white sandy beach. Racine's Reefpoint Marina is one of the largest recreational boat facilities on Lake Michigan with just over 920 boat slips. Adjacent to the marina is Festival Park, which houses many of Racine's ethnic festivals. 
Wind Point/North Bay
Located just north of Racine, these two lakeshore communities boast some of the finest homes, boutiques and shops in Racine County. One of the county's earliest settlements, Wind Point sits on a small peninsula that juts into Lake Michigan. The Wind Point Lighthouse, built in 1880, is considered to be the oldest and tallest lighthouse still operating on the Great Lakes. The upscale area has long been a preferred residential area for many of Racine's civic leaders. Located here is Wingspread. Built by Frank Lloyd Wright for Herbert and Jane Johnson in 1938, it is the last of Wright's Prairie homes and is now a conference center.
Eastern Racine County: Mount Pleasant • Sturtevant • Elmwood Park
Located southwest of Racine along Highway 11 (Durand Avenue), these communities boast relaxed living and easy access to the urban comforts of Racine, Milwaukee and northern Illinois. Mount Pleasant is the largest of the three communities, covering much of the land between I-94 and Racine. Mount Pleasant is the second-most populous community in the county and home to the Foxconn research and manufacturing campus. 
Sturtevant is a village surrounded by Mount Pleasant that is the home of InSinkErator and also a stopping point for Amtrak, which makes it an easy commute to either Chicago or Milwaukee. Elmwood Park is a small, upscale community located just southwest of Racine. It offers spacious, suburban-style living with easy access to city amenities.
Caledonia/Raymond
Located at the northern end of Racine County, the villages of Caledonia and Raymond offer a rural setting that is midway between Racine and Milwaukee. Caledonia is one of the largest villages in the state with just over 25,000 residents. Covering all of eastern Racine County between Racine and the Milwaukee County line, it is a rapidly developing area because of its proximity to Milwaukee and the interstate.
Raymond, the site of much recent development, is conveniently located west of I-94 between Highway K and the Milwaukee County line. It is home to the bustling 7 Mile Fair, a year-round event that is promoted as the "granddaddy of flea markets," offers a plethora of items from farm-fresh produce to home and garden decor to hobby items and more.
Rochester/Waterford
Rochester and Waterford are growing communities located along the Fox River between the Tichigan Lake area to the north and Burlington to the south. Both offer easy commutes to Milwaukee, Waukesha, Racine, Kenosha and Lake Geneva. Waterford is situated at the intersection of Highways 36 and 20 on the southern edge of 279-acre Tichigan Lake, a body of water formed by the widening of the Fox River. Rochester is a small community located just south of Waterford along the Fox River.
Western Racine County: Dover • Norway • Union Grove • Yorkville 
Life is relaxed and simple in rural Racine County, where there is a wealth of recreational opportunities for people of all ages. Bucolic in nature, it is only a half-hour drive from downtown Milwaukee and Milwaukee Mitchell International Airport. New subdivisions can be found outside all three of the communities.  Union Grove, located at the intersection of U.S. 45 and Hwy. 11, is the home of the Great Lakes Dragway, a popular location for drag racing.
Located in the far northwestern portion of Racine County, this charming lake area was named after the Scandanavian homeland of its settlers. The town of Norway has three lakes within its boundaries - Wind Lake, Waubasee and Long Lake. In addition, it shares a lake with Muskego in nearby Milwaukee County. Established in 1838, Norway is one of the oldest towns in the state. Its beautiful surroundings and its proximity to both Racine and Milwaukee have made it popular for new homes. Several subdivisions are being developed throughout the area, especially along South Wind Lake and Long Lake roads.
Burlington
The fun-loving city of Burlington has an international reputation - that is if you can trust anyone who tells you about it! The city, home to the Burlington Liars Club, has been "Fibbing for Fun and Folly" for over 90 years. Every New Year's Eve, the club bestows upon one person the dubious honor of being the tallest-tale teller, with the famous Fibber McGee taking the prize in 1935. Truth be told, Burlington has a lot to offer. Located at the junction of the White and Fox Rivers, historic Burlington has long been a crossroads of commerce. It is the Midwest home of the Nestlè USA and celebrates all things chocolate, as evidenced by the local Chocolate Experience Museum and eponymous candy store. Burlington is close to Lake Geneva, a popular resort town on the shores of 5,407-acre, 135 foot-deep, spring-fed Geneva Lake with its palatial shoreline estates.