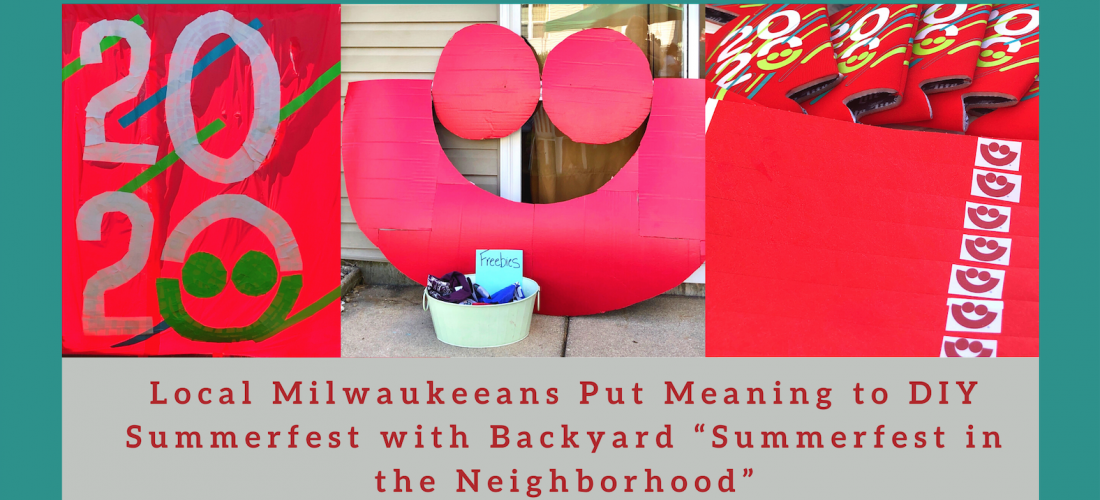 Local Milwaukeeans Put Meaning to DIY Summerfest with Backyard "Summerfest in the Neighborhood"
Once the sad news of the cancellation of Summerfest was announced, a group of neighbors and friends who have enjoyed years of attending Summerfest together, decided the festival was going to happen on their own terms and conditions. Six Pebble Valley backyards, a neighborhood in Waukesha county, became the new setting for the DIY version of Summerfest this year, with unique decorations and signage to keep the Summerfest theme alive.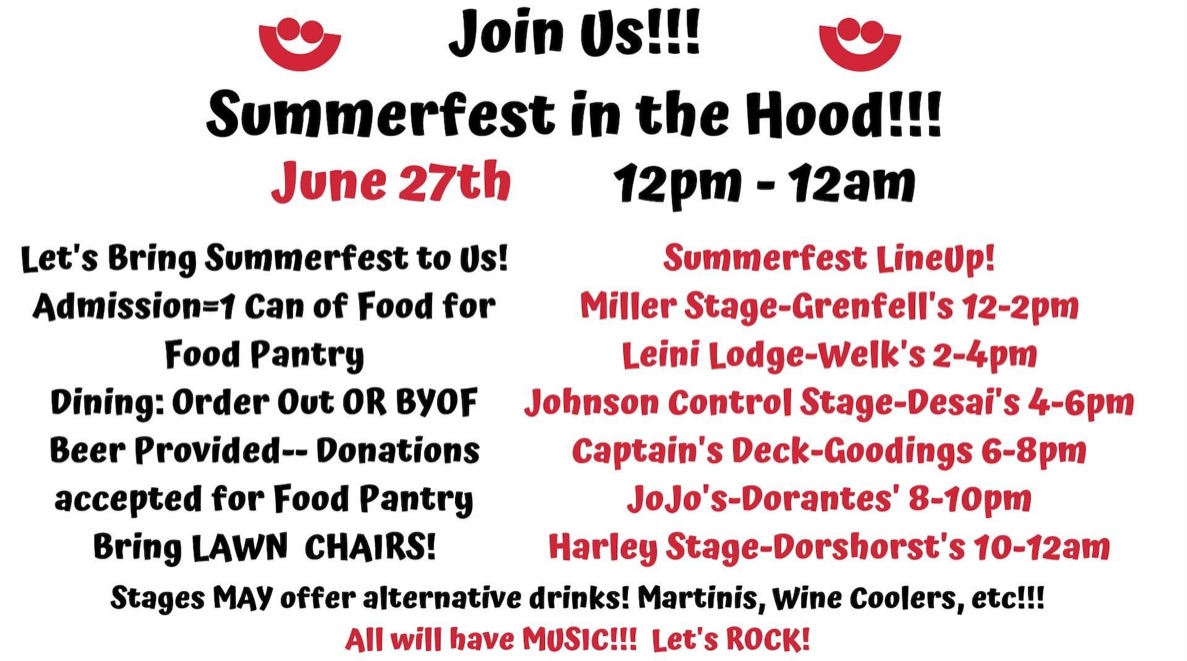 Summerfest in the Neighborhood Lineup
The entry fee for DIY Summerfest was a canned food item to keep the food drive tradition alive. As any other year of Summerfest, this version also had a lineup of activities to let event-goers in the know of what was happening on each stage. From there, it was up to the neighbors to claim their own piece of Summerfest and make it unique to the family, and the renaming was on key. No No's Martini Lounge took over Jo Jo's martini Lounge this year, Harley Redmondson "Rickshouse" substituted for Harley Davidson's Roadhouse, Laurelkugel's Danny Lodge took the spot of Lienenkugel's Shandy Lounge, and the Desai International Stage hosted a lovely band to keep the music playing throughout the day, as any day of Summerfest typically would.

Laurelkugel's Danny Lodge, designed by couple Laurel and Dan.
The fun didn't stop with the decorations. Activities included a hole in one game that went from one street into the large yard across the street, Zumba, an interactive cardio dance was taught by a neighbor, and the neighbors even made a Leienkugel canoe to sign and keep as a memoir of the DIY at home Summerfest.
Harley Redmondson Rickshouse and directions to the event fun
Although Summerfest could not happen this year, these neighbors made the most of it, turning the sad news into an opportunity to make the event more personal. "We were sad when we heard Summerfest was cancelled this year but then we realized aside from the food and the bands, the event is really about being with the people we love, that's when the neighbors and I came together with a plan to have the event here in our backyards," says Lisa Goodings, a neighbor who helped put on 'Summerfest in the Neighborhood'.

Thanks to these creative neighbors, Summerfest was able to continue this year with a more important meaning than ever; togetherness in the community.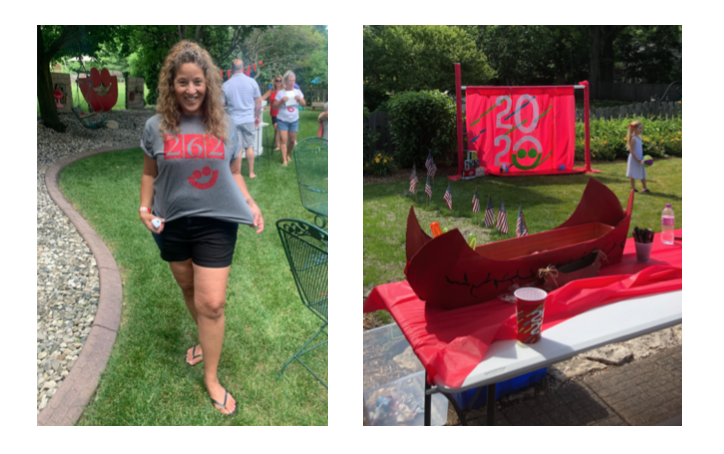 Neighbor Laurel and handmade 'Laurelkugel' canoe
Disclaimer: Every guest attending the neighborhood Summerfest had their temperature taken prior to entering. Masks were also available for anyone who wanted one.