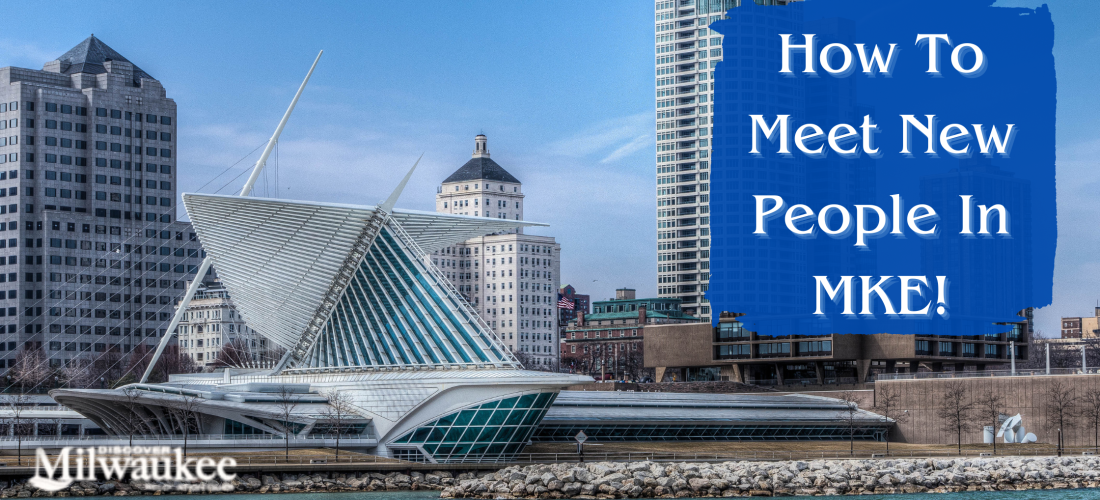 How To Meet New People In Milwaukee
Although the Midwest is known to be home to some of the friendliest people, moving still poses the problem of meeting new people. The fear of not having friends when moving to a new place can often stop us from following our passions. Thankfully, there are several different ways of making friends in Milwaukee!
Getting Involved In Your Community
Our best advice for meeting new people in Milwaukee is to get out of the house! If you want to get involved in something, there are so many amazing volunteer opportunities in every community as well as charity events you can get involved in. Other ways of getting involved could be joining a new gym, going to community events (check out our Milwaukee Me Time every Friday for events), getting active in your kids' schools, joining a place of worship, joining professional organizations, or joining a neighborhood group. Even going to your local dog park, coffee shop, or brewery can be a less involved way of meeting new people. There's also meetup groups in Milwaukee like My Wilderness Adventure Group, New Friends Mke, and Milwaukee Fun which were designed to help people make new friends in our city. In conclusion, putting yourself in situations where you're surrounded by others will surely lead to blossoming friendships! 
Meeting People Online
Thankfully, the digital age makes it almost effortless to meet people online. Some online resources local to Milwaukee you can use to make friends include...
meetup.com

milwaukeedowntown.com

socialxmke.com

nextdoor.com

fuelmilwaukee.org. ​​​​​​​
These websites can connect you directly with people in the Milwaukee area! 
Other helpful online tools for making friends in Milwaukee would be to join local Facebook groups! The options are endless when it comes to these groups as there is one for every hobby, identity, niche, and topic you could think of! Bumble BFF, an app, also allows you to connect with people in the Milwaukee area. Bumble BFF allows you to customize your profile with your hobbies and interests, so that you can find people with similar ones.
With that being said, we hope you get out and explore everything Milwaukee has to offer while making new friends in the process!